Moroccan rugs are available in a number of types, including Amazigh rugs. Certain rug styles emerge as a result of various factors such as where they are manufactured, the way they have been woven, and their design.
Continue reading to learn more about the different types of Moroccan rugs and to determine which type of Amazigh design best fits your interior design and spending. This detailed guide explains a great deal.
Moroccan rugs are one of the most famous and sought-after rugs. Women from the Amazigh tribes made these rugs in their spare time, and they represent a wide variety of Moroccan cultures, beliefs, and practices.
They are more than just rugs, they are honoring Morocco's rich variety of traditions, cultures, and ideologies, as well as their makers' artistic aspirations.
Morocco is a country with a diverse climate and history, as well as a diverse set of cultures and values. Therefore, there are numerous styles of rugs developed by over 40 different Amazigh tribes, as well as a diverse range of rug features. In this part, we will look at the various types of Moroccan rugs that are accessible worldwide.
Kilim
Kilims are low-pile Moroccan rugs that are hand-woven using a flat weaving technique. They are not as thick as other Amazigh Moroccan rug types, but they are extremely sturdy. Kilims are absolute works of art and a means for Amazigh women weavers to portray themselves and their untold stories. Raw wool and natural pigments are often used by Kilim weavers. The symbols and colors serve to differentiate each kilim rug as they are all distinguishable.
Beni Ouarain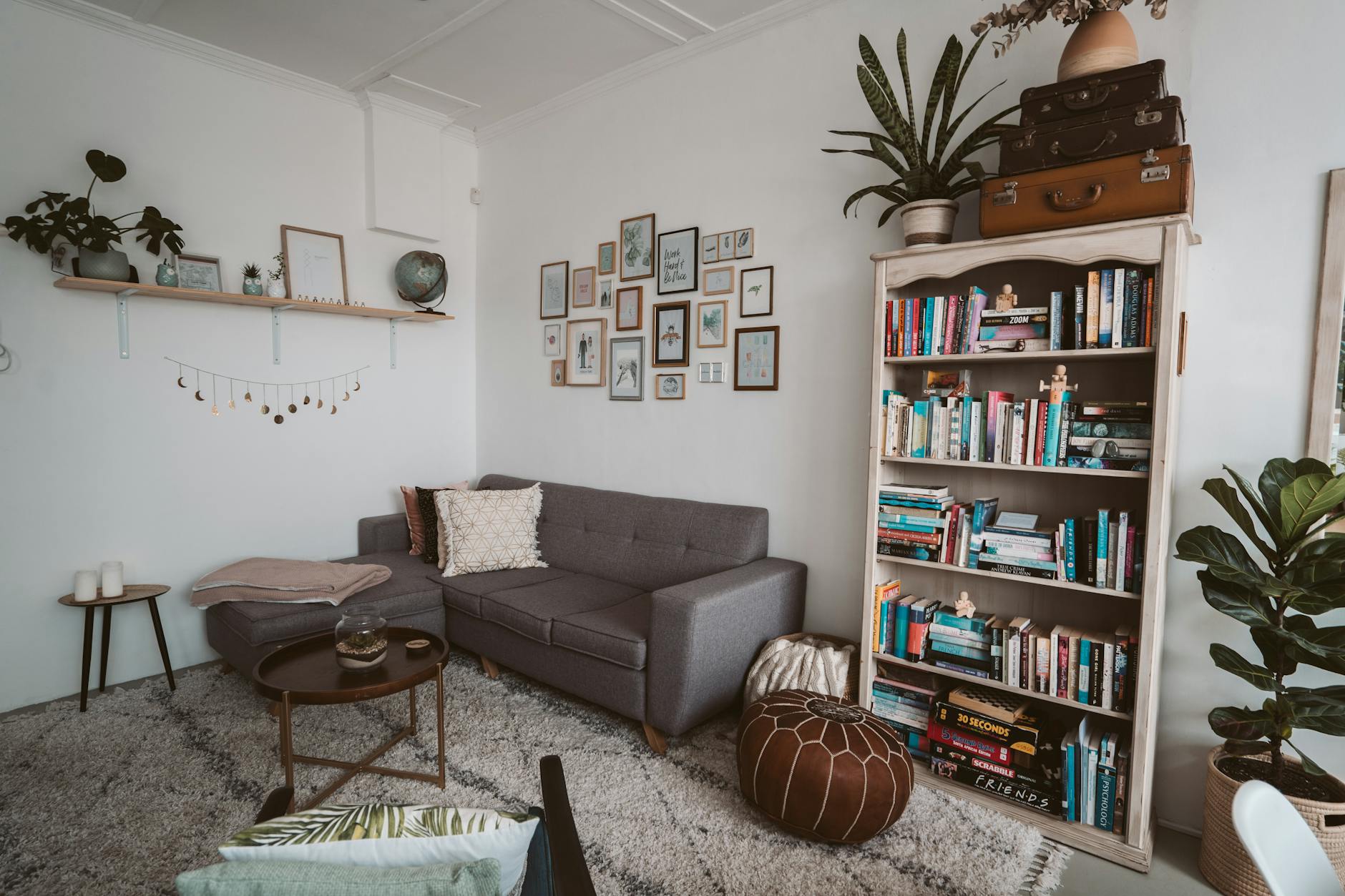 Anyone familiar with Moroccan rugs will automatically think of Beni Ouarian rugs as soon as they hear "Moroccan rug" because they are so common in today's interior design. The coziest rugs come from the Beni Ourain region of Morocco's Middle Atlas region, which is home to the semi-nomadic tribes. This Amazigh rug type will bring a layer of luxurious softness to your living room, your bedroom, or even your office. They are exclusively composed of sheep wool (sometimes other kinds of wool) and they are dyed naturally. These heirloom rugs are made for those who enjoy the wonders of nature. They are the embodiment of luxury and comfort. These elegant rugs will give your space a touch of elegance. Beni Ourain rugs are known for their geometric designs, which are a one-of-a-kind signature style. They tell and retell stories of the weavers.
Boucherouite
Boucherouite rug is the ideal alternative for a colorful Moroccan rug; this patchwork is a genuine piece of art that will add charm to your home. Upcycling random cloth and bits of fabric is the technique used to create these rugs. Each rug is one-of-a-kind, demonstrating the creativity of the Moroccan Amazigh women who produced it. Perfect touch if you want to bring life and ethnic items into your space.
Boujaad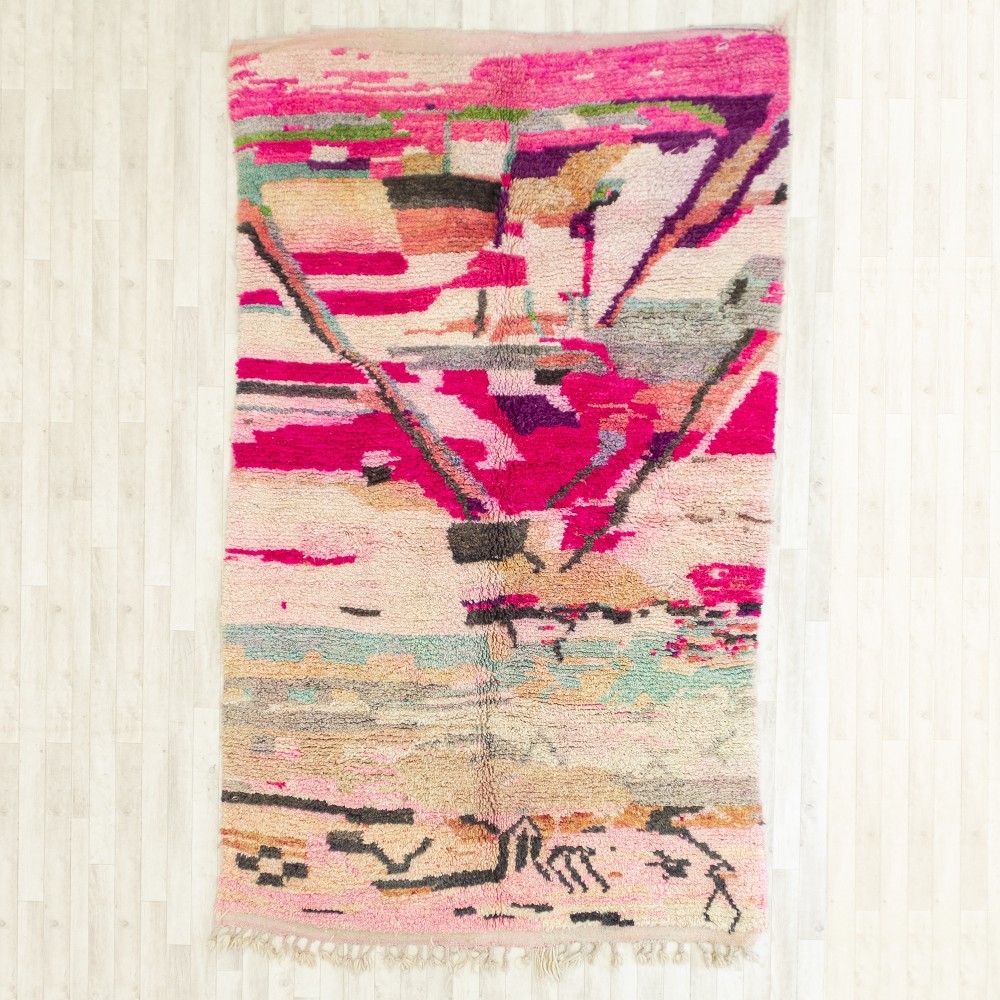 Boujaad rugs are handwoven in the Haouz region of the Middle Atlas Mountains, specifically in the tiny city of Khouribga. The various colors of blush pink, bold red, and bright orange distinguish these beautiful rugs, which are made with luxurious wool and natural dyes, making them exceptionally fluffy and cozy.
Zanafi
Zanafi rugs are handcrafted in the Moroccan city of Ouarzazate, which is situated in the High Atlas mountains south of Marrakech. These tribal flat-woven rugs are distinguished by their rectangular style patterns and woody brown and ivory colors. These stunning rugs are more like paintings with a huge historical influence, intricate symbolism, and a dynamic color palette and layout. They're handwoven by Moroccan Amazigh women with chemical-free wool from the area.
Azilal
Azilal rugs are made in Morocco's High Atlas region and originate from the Azilal region, are recognized for their use of vibrant color palettes and bold compositions to ensure that they last for decades. They are made of mainly wool and oftentimes cotton, or they can be made of just cotton. Azilal rugs' natural tone is always a light shade of cream- white, white, or the popular ivory color, which will then be woven with a mixture of vividly naturally dyed wool.