Are you spectacle about buying a rug online? Don't worry we got you covered.

From high to low-end rugs, chances you've seen a Moroccan rug before is very likely. While they do boast both minimal and maximal aesthetics, they are simply easy to decorate with, making them a statement piece to whatever the interior. So instead of rugs that are more subtle and basic, opt for a Moroccan rug to ensure that your home remains unique to you.

Winter is coming! Embroidered with a festival of colors and decorated with traditional tribal patterns by skilled weavers. Moroccan rugs alone are capable of creating an atmosphere and warming up a room and are one of the best assets in terms of decoration. They bring a dose of color to any interior and can be used on the floor as well as on the wall.

Here is an opportunity to discover 6 beautiful pieces of this season to show off your home with.
390 USD
Like a frame for your room. This simple rug will make all the difference.
667 USD
Artful composition meets lively color sensation.
276 USD
You love to see such a festival of color and composition in your home.
330 USD
Brings essence, depth, and harmony to your space.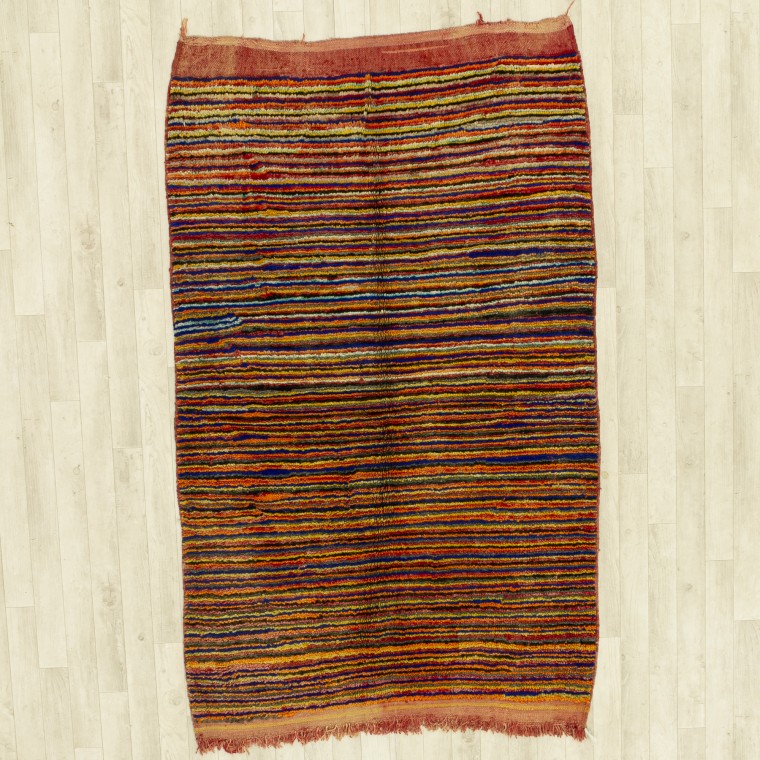 373 USD
When color meets luxury. A timeless rug you'll use for years to come.
394 USD
There is beauty in simplicity.