Ruby, merlot, rust, and maroon... Whether bright or subdued, a red Moroccan rug in your space is the ideal way to add both dramatic flair and classic beauty. Fortunately, we sell a lot of red area rugs and have a lot of ideas for how and why you should use them in your space! Continue reading to find out how to pull off their bold, warm look.


Red Rugs are a Timeless and Fashionable Choice

Consider a red Moroccan rug if you're looking for a classic-style rug that will never go out of style! Red is a classic color in interiors, particularly in area rugs, and has been a go-to color for decorators for centuries. Simply put, a red Moroccan rug can never go wrong!

They Match With a Variety of Other Colors

Another reason why we adore red Moroccan rugs is that they are a color chameleon, complementing a wide range of hues. Consider our faded reddish rugs and the cobalt blue couch in the room above. The jewel-toned shades complement each other beautifully, with the blue picking up the rug's cooler tones. Try a red Berber rug with any other color, and we believe you'll see a similar type of synergy!

They Give Boho Spaces a Rich Depth

The rich, saturated, and character-filled feel of red distinguishes it from other colors. We love bringing this kind of energy to textured, playful boho-inspired spaces, like the one above, which features one of our Moroccan shag rugs. You have to admit, that shade of red looks incredible as shag!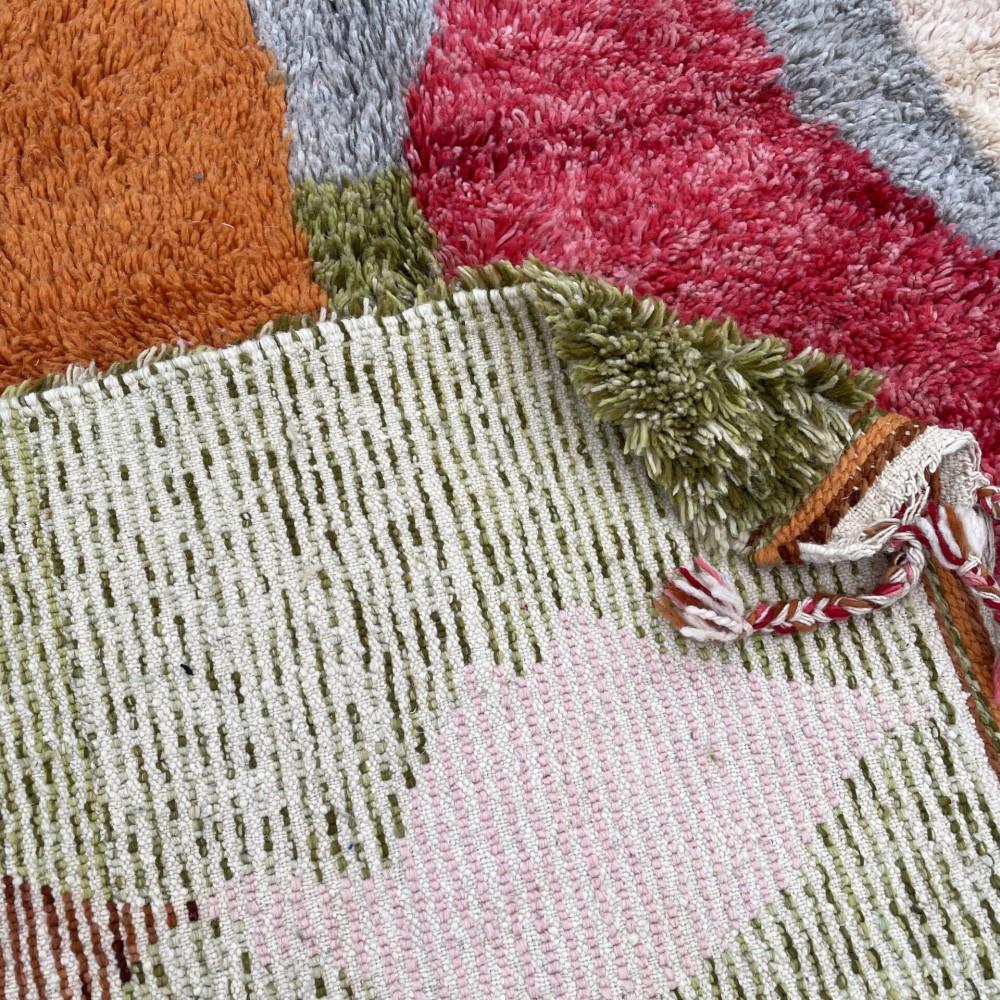 They Add a Splash of Color to Neutral Spaces

If you want to make a statement, let your area rug speak for itself! Rolling out a red Berber rug is an excellent way to create a bold focal point in your space, particularly if the rest of your space is filled with soothing neutrals. We like to think of bold rugs as art—but for your floors!

Red Moroccan Rugs Go Well With Almost Any Style of Decor

Red is the epitome of versatility, and it works well with almost any type of decor. We love the idea of pairing a classic Moroccan red rug with a bold geometric pattern, as seen in the image above with this Ornate Tassel rug.

They're Ideal for Layering

We love a layered look, and one of our favorite ways to achieve it is by rolling out a red Berber rug as the top layer! Start with a neutral rug on the bottom—and then layer on a traditional red style. Beautiful, traditional, and eye-catching!